Marlow Regatta 2018
Marlow Regatta is the last chance for our mens squad to test their speed before Henley Royal Regatta and Qualifiers. This year we entered three quads:
'A' boat (Champ)
Stroke: Rory Harris
3: George Lawton
2: Olly Dix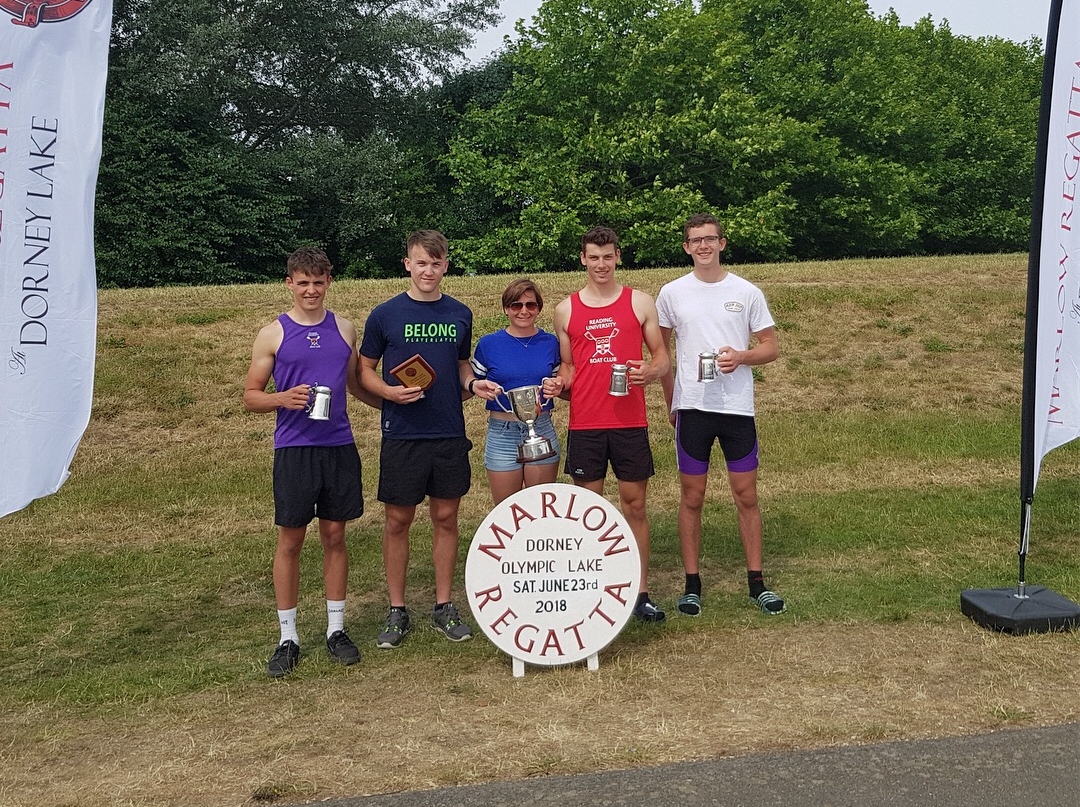 Bow: Franklin Hamilton
'B' boat (Tier 2)
Stroke: John Cooper
3: Luke Reiser
2: Laurence O'Connor
Bow: Sean O'Mahony
'C' Boat/Ortner (Champ + Tier 2)
Stroke: Mark Lewis
3: James Robinson
2: Sam Twine
Bow: Simon Williamson
First up in Tier two our crews performed impressively with the 'B' boat coming away with a win by nine seconds with lengths of clear water between them and the next crew. The 'C' boat made up of RUBC alumni also raced well to place fourth in both the time trial and final. Our 'A' boat racing in the Champ category had a solid race, placing third behind a quick crew from Leander and the U23 quad. Our Ortner boat also raced in Champ, placing twelfth in the time trial. Overall it was a great day and hints towards some exciting racing at Henley Royal Regatta.